The Global Professional in Human Resources (GPHR) is a global, competency-based credential designed to verify the skills and knowledge of an HR professional who works in a global marketplace.
This GPHR certification is intended for HR professionals working in a global marketplace who have a role that helps organizational growth globally. The GPHR demonstrates your expertise in multinational HR responsibilities, including strategies of globalization development of HR policies and initiatives that support global corporate growth.
How to Help Your HR Team Pass the GPHR Exam?
Yes, the GPHR is difficult, but it is not unbeatable. You can help your learners overcome the GPHR's famous difficulty with personalized learning pathways emphasizing strengths and eliminating weaknesses. Provide your employees with a path to success, and they will be able to show you and the HRCI what they can do. If you would like more information about what you can do to help prepare learners for their GPHR certification.
There Are Variable Rates of GPHR Question Difficulty
Every GPHR exam comprises 165 questions pulled at random from a pool of thousands of possible options, including the entirety of the Human Resource Body of Knowledge (HRBoK). Because of how the exam is compiled, a candidate can get a question set that is much harder than their neighbor's.
The system stays fair because of the effect of scaled scoring, but it can be very confusing for an unprepared candidate. Encountering more than the expected number of tough questions, or, for that matter, more than the expected number of elementary questions, can create the kind of anxiety and self-doubt that can adversely affect performance.
To help employees meet the difficulties of variable difficulty rates, provide them with technology to focus on mastery, not memorization. The GPHR is all about certifying a candidate's knowledge of the principles of human resources. Candidates should propose the GPHR certification exam as an opportunity to establish a deep-set body of knowledge rather than a shallow measure of what has been memorized for a test.
Why GPHR Certification?
However, it is not about what HR professionals comprehend how effectively execution at the workplace can be applied. HR professionals need to be evaluated, centered on competencies and knowledge as Industry 4.0. The fourth industrial revolution signifies a new stage, process automation, analytics, new-age customer and changing work culture demanding new-age HR adapting/adopting changes to stay industry-relevant.
You might be wondering why you need to bag this certification. First, the GPHR certification is essential for any HR personnel to be globally relevant. It allows you to cut across borders and network with other global HR professionals.
Another essential thing to note is that it makes you more popular in the field and can land you a position even in highly competing markets. Also, it automatically leads to better pay.
PayScale developed a statistical model to estimate the expected salary boost from earning an HR certification while controlling other factors that might impact compensation like job title, HR experience, industry, and job location.
According to research, Payscale states that the median salary for HR professionals is at least $10,000 more annually than a non-certified HR manager. The GPHR increases pay by 16 percent on average. The HRCI offers the GPHR. GPHR holders also earn the highest – $155K on average.
This certification assists you prepare for strategic HR management, workforce relations and risk management, global talent acquisition and mobility, talent and organizational development, and international compensation and benefits.
There are many advantages to human resources personnel wanting to get this credential. One of the main benefits is that you will become more desirable in the field that desires for what you can offer translates into higher salaries. You are much more marketable with GPHR certification. That implies you can land a position even in highly aggressive environments.
With GPHR, ascending the ladder is faster if you are happy with your current employer. You can quickly become a director of human resources with a multinational company.
Jobs Opportunities
After completing the Global Professional in Human Resources certification, you can work in the following domains:
Human Resource Manager and Generalist
Human Resources Business Partner
Senior Human Resources Business Partner
Director of Human Resources
One of the things that that means for me is always to strive to reach for the next higher goal, including professional certification when it is appropriate and maintaining professional accreditation through continuing education opportunities or new work experiences and volunteer opportunities.
Conclusion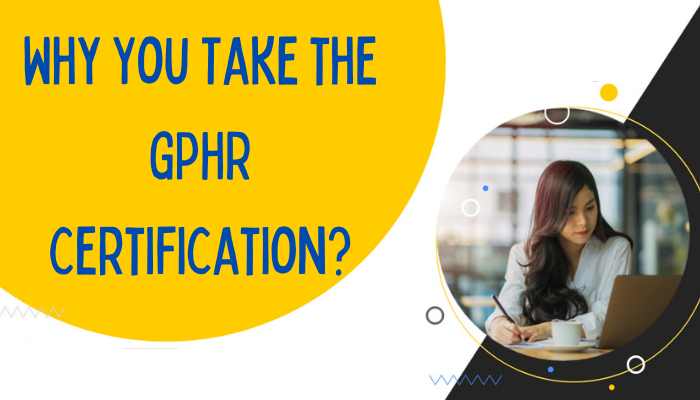 HR professionals with certifications are reported to receive more promotions and achieve career success more quickly. GPHR certification gives you another benefit: the possibility of negotiating a higher salary. Even if you already have a job in HR, getting a GPHR certification can still be worth the time when the time comes to ask for a raise. Make sure you take the time to select the proper certification for you. Certification would be an intelligent move for success in your career.
I hope this blog has been helpful and would help you get a detailed insight on HRCI.