HR professionals working in California must deal with a unique set of state regulations that make their jobs different from those in the country. Because of this, the HR Certification Institute (HRCI) has created the Professional in Human Resources – California (PHRca) certification, a unique program that addresses the specifics of CA's HR laws.
By earning the HRCI Professional in Human Resources California (PHRca) certification, you confirm that you are a Human Resources professional who has mastered the laws, regulations, and Human Resources management practices unique to California.
Becoming PHRca Certified
PHRca certification is earned by completing a multiple-choice exam covering the following topics:
State-specific compensation/wage and hours laws, employment law and employee relations advantages and leaves of absence health, safety, and workers' compensation
Once you have passed the exam, your certification is valid for three years. To recertify, you must either retake the test or complete 60 credits of approved professional development activities, of which 15 must be specific to California's HR laws and regulations.
How to Obtain HRCI PHRca Certification?
In this article, we will guide you through the step-by-step process of obtaining the HRCI PHRca certification.
Step 1: Understand the PHRca Certification
Before obtaining the PHRca certification, you must familiarize yourself with its requirements, exam format, and benefits. The PHRca certification is designed for HR professionals who work in California and manage HR responsibilities specific to the state's labor laws and regulations. It validates your understanding of California-specific HR practices, such as wage and hour laws, leaves of absence, discrimination and harassment laws, and worker's compensation.
Step 2: Prepare for the PHRca Exam
Preparing for the PHRca exam is crucial to improve your chances of success. The HRCI provides a detailed exam content outline on its website, which outlines the topics covered in the exam. Some of the critical areas include:
Compensation/Wage and Hour (21%)
Employment Lifecycle and Employee Relations (26%)
Leaves of Absence and Benefits (14%)
Health, Safety and Workers' Compensation (10%)
Compliance and Risk Management (29%)
To prepare effectively, consider the following strategies:
Study Resources: Utilize study materials the HRCI suggests, such as textbooks, online courses, practice exams, and study guides. These resources will help you understand the key concepts and prepare you for the exam.
Join Study Groups: Engage with other HR professionals preparing for the PHRca exam by joining study groups or online forums. Collaborating with peers can provide additional insights and support during the preparation process.
Practice Exams: Take practice exams to introduce yourself to the PHRca exam format, time constraints, and question types. This will help you identify areas where you need to focus more attention.
Time Management: Create a study schedule that allows you to cover all the necessary topics while suspending your work and personal commitments. Consistency and discipline are essential for adequate exam preparation.
Step 3: Register for the PHRca Exam
Once you feel sufficiently prepared, it is time to register for the PHRca exam. Visit the HRCI website and follow the registration instructions. You must provide your details, educational background, and work experience. Additionally, you must pay the exam fees, which vary depending on whether you are an HRCI member or non-member.
Step 4: Take the PHRca Exam
After registering for the exam, you will obtain a confirmation email with instructions for scheduling your appointment. The PHRca exam is computer-based and administered through Pearson VUE test centers. Select a convenient location and schedule your exam accordingly.
On the exam day, arrive early, bring the necessary identification documents, and be prepared to spend approximately three hours answering multiple-choice questions. The exam consists of 90 scored questions and 25 pretest questions, which are not achieved but are used for future exam development. Remember to stay focused, manage your time effectively, and carefully read each question before selecting your answer.
Step 5: Receive Your Results
After the exam, your results will be available on the HRCI website within a few weeks. You will receive an email notification once your results are ready. If you pass the exam, congratulations! You will receive your PHRca certification. If you do not pass, you will receive a diagnostic report indicating areas of strength and weakness to help you better prepare for a future attempt.
Step 6: Maintain Your PHRca Certification
Once you have obtained the PHRca certification, it is essential to keep it by meeting the recertification requirements set by the HRCI. The PHRca certification is valid for three years, during which you must earn 60 recertification credits. These credits can be achieved through continuing education, professional development activities, and work experience. Stay updated with the latest HR trends, attend conferences, seminars, and workshops, and engage in HR-related activities to earn the required credits.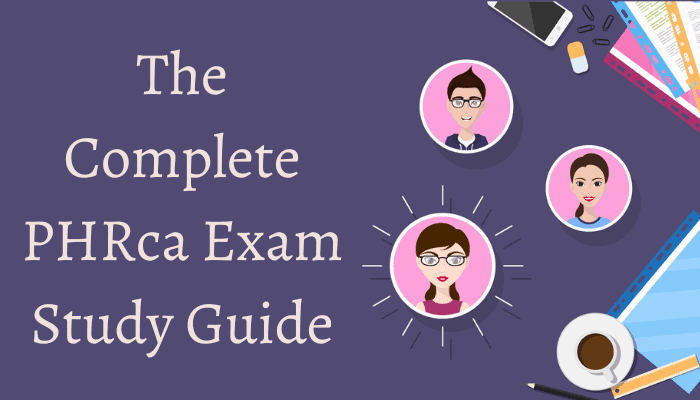 Conclusion
Obtaining the HRCI PHRca certification is essential for HR professionals practicing in California. It demonstrates your expertise in the state's labor laws and regulations and enhances your career prospects. Following the step-by-step process outlined in this article, you can successfully navigate the certification journey. Remember to prepare for the exam, register on time, and maintain your certification through recertification activities.
Best of luck on becoming a certified Professional in Human Resources – California!