SHRM-CP is the first level of SHRM certification. The CP stands for Certified Professional, and the accreditation targets the operational status of human resources.
The SHRM-CP exam is planned for individuals that perform general HR/HR-related duties; or for currently enrolled students and individuals seeking a career in Human Resource Management.
Candidates for the SHRM-CP certification are not needed to hold an HR title and do not require a degree or prior HR experience to apply; however, a basic working knowledge of HR practices and principles or a degree from an Academically Aligned program is suggested. The SHRM-CP exam is designed to evaluate the competency level of HR at the operational level. This level includes enforcing policies, supporting day-to-day HR functions, or serving as an HR point of contact for staff and stakeholders.
To qualify for the SHRM-CP, you must meet some education and experience needs. You do not need a degree in HR or a degree to obtain an SHRM-CP. However, you must show proof of equivalent work experience if you have less relevant education.
Now more than ever, HR is essential to our workforce. Confirm you have the dedication, skills, and credibility to lead this charge by becoming SHRM-certified. 92% of HR executives agree that it will be necessary for HR professionals to be SHRM-certified in the future. Earning one of the SHRM credentials gives a clear message to C-suite leaders: This HR professional is invested in their career and is ready to lead.
Expert SHRM Certified Professionals will be on hand to answer your questions, guide you through interactive discussions, review sample test questions, and provide exclusive test-taking tips.
What Does the SHRM-CP Certification Cover?
The SHRM Certified Professional includes four HR knowledge domains: people, organization, workplace, and strategy. People interested in employee acquisition, retention, engagement, and development. The following are an organization's structure, effectiveness, technology, and staff management.
The workplace domain includes diversity, risk management, employment law, and corporate social responsibility. The core strategic competencies include the following HR skills: consultation, leadership, critical evaluation, and relationship management.
The SHRM-CP exam takes 3 hours and 40 minutes to complete. It contains 80 knowledge items and 54 situational judgment items. There are a total of 134 questions in this SHRM-CP exam. You will need to pay $375 if you are an SHRM member or $475 if you are not a member.
Tricks for Passing Your SHRM-CP Certification Exam
If you are finally ready to earn your SHRM-CP certification, below are some practical tips to increase your chances of passing your exam on the first try.
1. Make a Study Schedule
Make a clear study schedule well in advance of the SHRM-CP exam. It takes most people at least 45 days to prepare properly for the exam. A few hours of daily studying course materials, watching videos, and taking SHRM-CP practice tests online can go a long method in preparing you for the exam.
2. Join a Study Group
A study buddy or group can help keep you accountable for your study schedule. Additionally, you get to meet HR professionals in several stages of their careers. SHRM-CP certification draws a lot from real-world work experience and knowledge bodies. Achieving perspective from different professionals can help, particularly with situational judgment items.
3. Attempt SHRM-CP Practice Questions
At the very least, find out what will be in the SHRM-CP exam you plan to take. This contains the topics covered, number of questions, time limit, and format such as multiple-choice questions. SHRM-CP practice questions are great for accurately forecasting what to expect on exam day. Finally, consider taking full-length SHRM-CP practice tests online closer to the exam date. This exercise will aid you in preparing mentally for the long exams.
4. Evaluate Your Learning Style
Even the best study schedule can be inefficient if it does not match your learning style. Everybody learns at various paces and using other methods. Remember your most successful study sessions and apply the same principles when studying for your HR certification exam.
5. Prepare for the SHRM-CP Exam Day
Prepare adequately for the SHRM-CP exam day to minimize potential hiccups. Plan your way if you are taking the exam at a testing center. It also aids if you visit the center in advance to familiarize yourself with the place.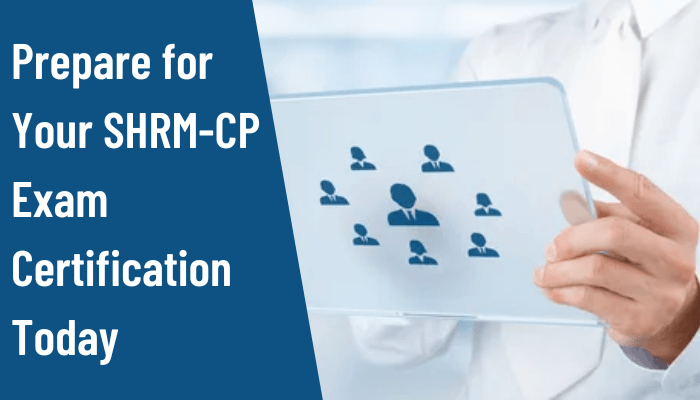 If taking the SHRM-CP exam online, test your system to make sure everything works as it should. Read the test's technical requirements to ensure that your equipment complies with the requirements.
Be sure to log your credits carefully and keep your information up to date. Alternatively, you can decide to retake the exam every three years to maintain your accreditation.
Summary
Earning your SHRM-CP certification can be a good step in your career development. Earning your SHRM-CP certification is also hard work, and putting a plan in place to achieve your goal will help.