SHRM-SCP stands for SHRM Senior Certified Professional and is the more advanced certification for senior and executive-level HR roles. It concentrates more heavily on strategic aspects of HR like engagement and retention, workforce planning, and policy creation for entire organizations.
If you are wondering if you are required to have an SHRM credential to work in the HR industry, the answer is no. The HR industry is not controlled by a licensing body like accounting, law, or medicine; you do not need an SHRM-SCP certificate or any other HR certification to practice HR.
Becoming SHRM certified does take time and effort; it is not just a costly rubber stamp. The organization has a trustworthy reputation in the HR industry, and an SHRM-SCP certification indicates that you have gained core competency in human resources. Employers recognize it quickly, distinguishing between moving to the next round of interviews, dealing with a higher salary, or achieving that long-awaited promotion.
Is the SHRM-SCP Certification Worth It?
If you are determined to your professional growth, the overall development of the HR profession, and continuous learning, the SHRM-SCP certification will aid you in achieving your goals.
Investing in a credible HR certification, like the SHRM, might represent the distinction between being a good HR professional and a leading HR expert. A certificate like this will open several doors in your career and help you remain competitive in this ever-evolving industry.
Benefits of Getting the SHRM-SCP Certification
Earning an SHRM-SCP certification is an excellent path to stepping up your HR career. It boosts your self-confidence and makes you more trustworthy in the eyes of other HR professionals. For human resources professionals looking to walk their path up to an executive HR position, being certified helps to get there.
Let's explore a few advantages of getting an SHRM-SCP certification:
Advantages during recruiting strategies. If you still did not get the ideal job at the company you desire, earning a certification will help you stand out from the other applicants when the perfect position opens up. Most large companies must require candidates to have an HR certification from a credible institution, which lets them filter the candidates before they begin reviewing applications.
Higher salary. If you are happy with the company you currently work for, the SHRM can also represent an advantage. According to research, the median pay for an HR professional with an SHRM-SCP certification was close to $88K, while those without a certification made around $46K. That represents nearly double the salary for certified professionals. That is also because SHRM Senior Certified Professionals are promoted faster and hold higher authority positions than non-certified people.
Growth in recognition. Besides making you more prone to be promoted, an SHRM-SCP certification will increase your confidence and your fellow professionals' award. This might not seem as valuable as a higher salary, but an award represents a big part of job satisfaction and professional fulfillment. The initials after your name on business cards or your LinkedIn profile show expertise and might help network situations.
Show commitment to the HR profession. Investing in the SHRM-SCP certification shows your long-term commitment to the human resources career, making it easier for HR managers to trust more significant responsibilities on you. If your manager glimpses your engagement in professional development, they will be more inclined to dedicate time to mentor you.
Extra incentive to develop HR knowledge. Understanding that you have the SHRM-SCP certification exam will encourage you to study HR concepts that you would not review without this incentive. The Society of Human Resources Management delivers the SHRM Learning System as a resource for exam preparation.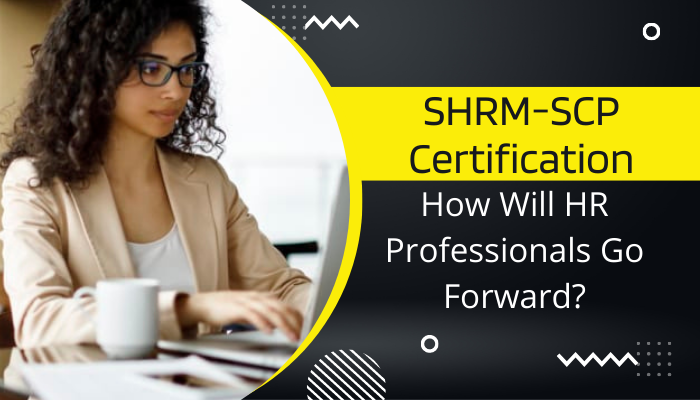 Keep yourself competitive in the enterprise. By going through the learning modules, you will acquire the knowledge required to keep up to date with new HR technology resources and new employment laws and regulations. You will aid both yourself and your company with strong human resources knowledge. This investment might assist protect your company from lawsuit risk by ensuring regulatory submission.
Summary
SHRM-SCP certification allows you to demonstrate what you know and how you can apply that knowledge on the job. SHRM certifications directly link to on-the-job scenarios and real work situations.