Globalization is the defining political and economic power today, and it requires new ways of thinking and responding. For HR professionals, identifying and understanding this phenomenon quickly becomes a job requirement. The Global Professional in Human Resources GPHR certification seeks to assess your mastery of the necessary knowledge to succeed in this worldwide marketplace.
What Is GPHR Certification?
The Global Professional in Human Resources (GPHR) is created for the HR professional working across international lines to understand the profession when dealing with other countries and national guidelines. The GPHR exam concentrates on the skills and knowledge necessary to operate in a global marketplace. A typical GPHR candidate will have two to four years of cross-border experience developing and executing global HR strategies.
GPHR certification holders are responsible for global HR responsibilities, strategies, policies, and programs. GPHR certification holders are liable for global HR initiatives, which will help worldwide organizational growth and employer reputation. GPHR certification validates your mastery of cross-border HR.
A Global Professional Human Resources (GPHR) plays an essential role in the operations of the HR department and the whole organization. Suppose you are interested in entering the field of Human Resources and are trying to research all of your options. In that case, one option to consider in today's global economic environment is the role of a Global HR Professional.
Global HR professionals are in high demand in today's world, where humans are more connected than ever. With more and more organizations serving a multicultural audience, reaching out to business customers and even potential staff has never been more challenging. Read on, and learn about the roles and responsibilities of a Global HR professional and what you require to do to become one.
What Does a Global Human Resource Professional Do?
A Global Human Resources Professional, also known as a GPHR, is the number one contact for employees who have selected to relocate to a foreign country for business purposes. More and more multinational organizations promote employees or hire employees to work assignments in foreign countries. There is a need to ensure that these employees have the most straightforward transition possible.
If you work as a GPHR, you will likely be responsible for designing and implementing a particular direction program for the employee based on where they are being relocated. The program should cover immigration, payroll taxes, transportation to and from the country, transportation to and from work, housing, social customs, and education of the relocated persons on local laws. You may also do other tasks like creating job openings, scheduling interviews for foreign positions, screening resumes received, and reporting to executives to discuss any progress made.
How to Get a GPHR Certification?
If this sounds like the type of HR position you are fitted for, you may wonder how to stand out as a GHRM candidate. Qualifications for openings in this field can differ, but most employers are looking for professionals who have a bachelor's degree in HR.
This is a minimum criterion, and most employers working in the global market like to hire professionals who currently have experience in Global HR or who have taken the time to earn their Global Professional in Human Resources certification that the HR Certification Institute grants. Making the GPHR has its advantages, but you must prepare before you sit for your certification exam. Be sure to improve your knowledge and consider your leverage when you have this GPHR certification.
The output is bright for professionals working in Human Resources and even more promising for professionals working in global HR. With more and more organizations deciding to house their employees in foreign countries or target foreign customers, you can understand why this is an excellent field to enter.
Economic globalization will directly impact the opportunities available to you, and this is why you should work towards your degree and your GPHR certification while demand is high. You can benefit from the educational background you require to quickly land a Global Human Resources Professional job on this path.
How Do You Remain GPHR Certified?
Your GPHR certification is valid for three years after testing. To keep your GPHR credential, you must earn 60 recertification credits over the three years or retake the exam. Of the 60 recertification credits needed, 15 must be Global credits.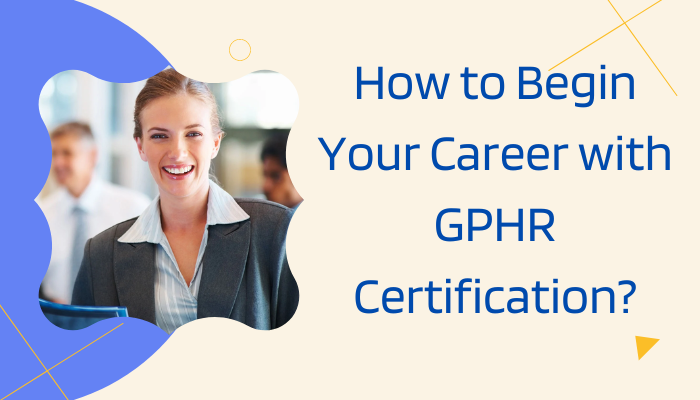 Conclusion
These are some of the best global HRM practices that you can pursue to set up a streamlined flow and align your workforce towards the company's mission and vision. As much as we plan and strategize the best possible practices, the role of HR is widening, and it is getting increasingly hard to follow and measure their effects manually.