HR Certifications granted by the Human Resources Certification Institution (HRCI) suggest that individuals have the theoretical knowledge and practical experience in human resource management required to pass an examination showing a mastery of the body of knowledge in the area.
HRCI PHR Certification
The HRCI PHR certification is a globally-recognized credential designed for HR professionals which validates a candidate's capabilities to administer, develop, implement, and evaluate programs, procedures, and policies to deliver a safe and secure working environment; and protect an organization from possible liability.
The HRCI PHR certification demonstrates a candidate's knowledge of recruitment strategies, staffing options such as outsourcing, job sharing, phased retirement, planning techniques such as succession, planning, and forecasting, reliability and facts of selection tests, tools, and methods; and many more.
The PHR certification shows mastery in the technical and operational aspects of HR practices, laws and rules, and business. This program also designs, implements, and assesses employee retention strategies, exposure processes, business plans, and annual goals; and tests business continuity and disaster recovery plans.
How to Begin Your Career in PHR?
1. Earn Your Degree
Most entry-level HR roles need a bachelor's degree in human resource management, and you can earn your bachelor's degree in 36 months when following full time. You can do a lot with an HR degree, including office manager, recruiter, payroll administrator, and more.
2. Gain Experience
Some employers like their HR staff to have clear industry experience in manufacturing, healthcare, technology, or legal. Suppose you are not sure where you would like to specialize. In that case, you might consider working for a recruiting or HR consulting firm that allows you to gain experience in several additional areas and specialties after graduation.
3. Pursue PHR Certification
Employers also highly desired certification, and most upper-level HR professionals have at least one certificate. Graduates are prepared to sit for many industry-recognized certification exams, including the HRCI PHR, aPHR, GPHR, etc.
How to Become a Professional in Human Resources?
Candidates for the PHR certification must complete minimum education and experience needs and pass a rigid exam. There are several options for meeting the education/experience needs.
At a minimum, candidates must receive:
One year of professional HR experience plus a master's degree; or
Two years of professional HR experience plus a bachelor's degree; or
Four years of professional HR experience plus a high school diploma.
The PHR exam is a computer-based exam consisting of 150 predominantly multiple-choice questions. Test takers are permitted 3 hours to finish the exam. HRCI does not endorse a separate resource or method of study as every candidate's preparation needs are different.
HRCI provides self-study candidates with various resources to prepare for the test, including study guides and online practice exams. HRCI also publishes a complete list of test preparation providers that use both Classroom and Virtual instruction.
If you have failed the Professional in Human Resources (PHR) certification exam, you may retake the same exam but must wait 90 days from the original exam date. You have a maximum of 120 days to meet the retake exam. And does not mean that the exam will have the same questions.
How Much Does It Cost to Become a Professional in Human Resources Professional?
The PHR exam fee is $395, and the Application fee is $100. The exam preparation materials are more economical if purchased in a bundle and the exam fees. Prices vary from $75 for a practice exam to complete programs costing $400 to $895, and Non-bundled practices can go as high as $1,200.
Is the PHR Certification Worth the Investment?
Based on job posting data, most employers like or strongly prefer candidates for HR roles to have some human resources certification. The PHR certification is often mentioned as a preferred qualification, and candidates with a certification guarantee that a certain level of understanding and skills has been attained.
Studies have calculated that pay levels could be up to 3% higher for HR employees with the PHR certification. An HR professional making a salary of $50,000, an extra 3% cracks to an additional $1,500 per year, meaning candidates could make back preparation fees in as little as two years, relying on the chosen test preparation method. Prospective PHR candidates may like to discuss potential opportunities with their managers before seeking certification.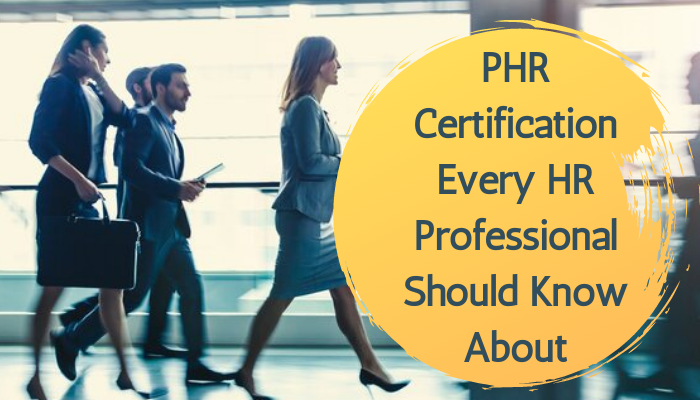 Conclusion
Be ready to commit time to PHR study, and explore multiple studying formats. Learning in various ways can help tremendously with retention. Understand that you may hit a wall – after all, it is months of learning and learning, but also be prepared to climb over that wall and keep going.