Human Resource Automation (HR Automation) is the technology that automates repetitive HR processes and streamlines time-consuming tasks, like recruitment, payroll, attendance management, benefits administration, and employee operations. This frees up time for the HR department to focus on complex and strategic tasks that are more valuable to the company, without sacrificing on quality and reducing the time it takes complete HR processes.
HR automation improves on the efficiency and security of HR processes while reducing the potential for human error.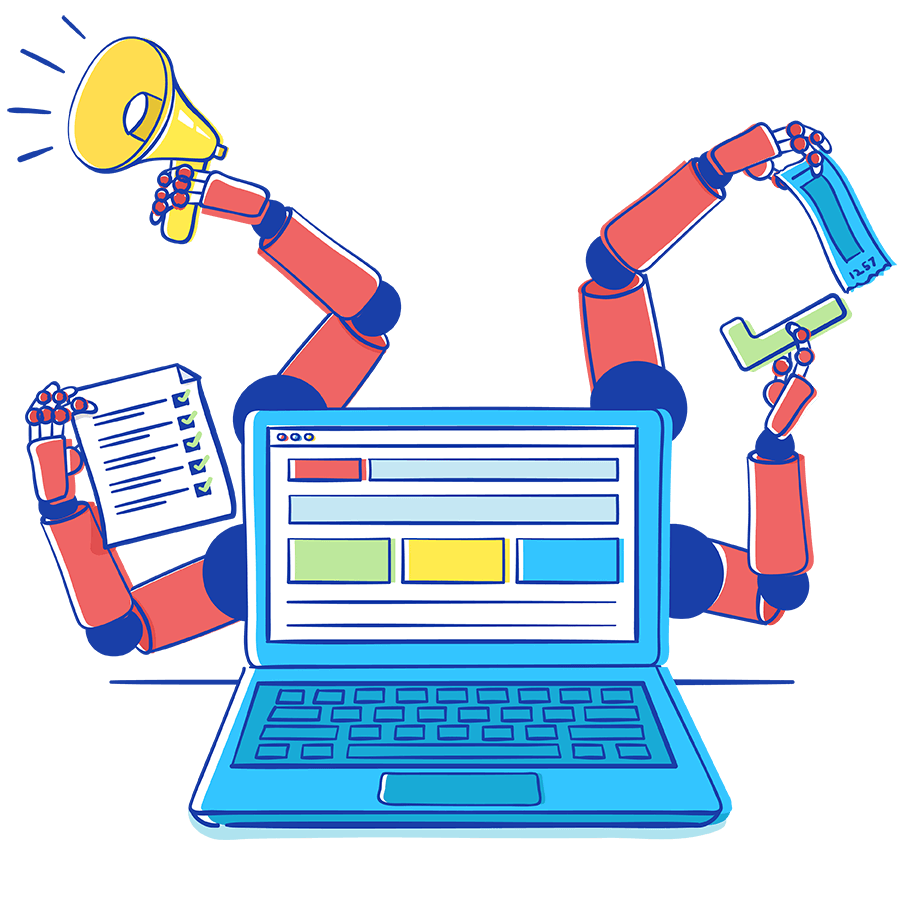 Importance of HR Automation
On an average, HR spends nearly 40% of their time on lengthy and burdensome administrative tasks. But by optimizing these processes with automation, HR could spend more time in the search and retention of talent. With HR automation, one can focus on what matters most – the employees. By automating HR workflows, new hires and long-time employees won't have to be bogged down with filling out paperwork. HR processes can get fast-tracked and immensely improve the efficiency of the HR department. This consequently enhances engagement for employees who interact with HR.
Benefits of HR Automation
Why should you invest in HR automation? Through HR automation, organizations can streamline, integrate, and implement necessary HR services swiftly while considerably saving cost. When deployed strategically, HR automation can provide irreplaceable benefits. Here are the key benefits:‍
Improve efficiency by digitalising document-driven processes and improving business operations.
Helps HR to focus their energies on culture building, employee's practices, and being the people's advocate.
HR automation provides actionable data to enable managers and employees to track, collect and analyse data, and use the insights to improve work processes.
HR automation can complete administrative tasks more equally and reduces the room for error.
It provides a clear overview of all HR processes and helps everyone understand each other's responsibilities, thus improving communication and collaboration.
Slash the cabinet space for storing physical records, as HR automation minimizes the need for storage space by storing them on cloud storage. Now access records at the click of a button.
HR gets more time to check in with the new candidates and help improve their onboarding experience.