As an HR professional, you can keep yourself motivated to learn and adapt to new skills. While there are plenty of books and podcasts that help you become a better version of yourself, nothing hits online HR certification courses.
The HR Certification Institute (HRCI) offers a Professional in Human Resources (PHR). According to HRCI, this exam focuses on the technical and operational aspects of human resource practices.
Having a PHR certification shows that you have taken the time to complete it and have a knowledge base of the HR industry, which will look acceptable to hiring managers. You may run into positions here and there that will outright say they prefer a PHR, but those positions are usually extremely high-level. The bottom line is that it is helpful but not required -especially if you have a lot of exceptional HR experience on your resume.
To understand the qualities HR professionals need to possess, you need to understand who is an HR professional in the first place. Human Resource is an essential resource for any organization because; it is unlike the other resources a company needs to function. No company can operate without employees; however, managing these employees is challenging because every individual is different. The company employees a team called the HR professionals to address this vital resource of the organization.
A human resource professional is an individual who receives a professional degree or a certificate from a Human Resource Certification Institute that is HRCI, confirming that the individual possesses both theoretical and practical knowledge in managing human resources.
To master any knowledge or field body, you need to pass an examination, and a professional in Human Resources requires this mastery. Of course, no single professional can run and manage this very efficient resource of the organization; hence, these professionals' team masters handle human beings.
What Does HR Professional Do?
While there are various roles in HR, the ultimate goal is always the same. The HR team handles every essential duty involved in the recruitment, training, deployment, and ongoing development of employees at all levels. As such, HR professionals play a role in driving the business and helping the workforce reach their full potential.
Daily duties in a PHR position vary significantly, though typical responsibilities may include:
Advertising job vacancies and headhunting.
Considering application forms and carrying out interviews.
Producing employee job descriptions and contracts.
Organizing essential training and coaching for team members.
Reviewing and modifying current working practices and standards.
Identifying candidates for promotion and advancement.
Carrying our performance reviews and periodic evaluations.
Helping with disciplinary matters and dismissals.
The Changing Role of HR Professional
HR Professional today is a dynamic department that makes use of different technologies to automate processes and improve communication. Boardroom executives have also recognized the value of human resources, and staff is no longer viewed as an expense but as human capital.
PHR plays a vital role in strategic planning because it is tasked with assuring that core role are filled with the best candidates at the appropriate time. Also, employee engagement has become a priority for retaining and bringing the best talent.
HR Professional tech has taken care of the daily administration with many different operational functions across an organization integrating into one system. The various departments can obtain any information they need and automatically refresh knowledge for another division.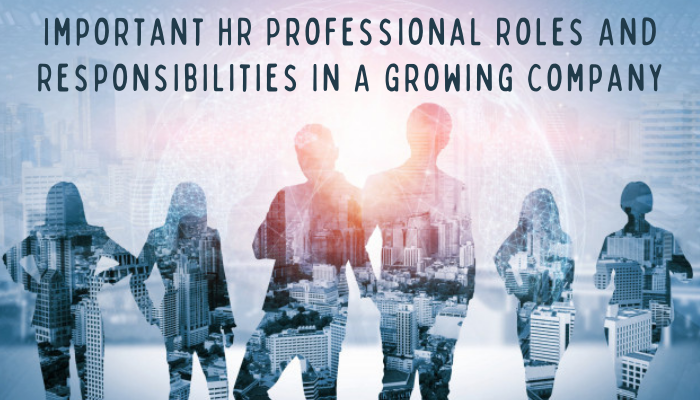 No more batches that require to be captured! Even the department help contribute to HR systems via mobile apps. All information is up to date and essential, so no one is left out of the chain of communication.
The role of HR Professional in staff benefits is more significant. Usually, HR executives will negotiate with medical and pension schemes to get the best help for their employees. There are also more and more loyalty projects coming to the fore, and again, PHR will consult with brands for loyalty points or discounts on behalf of their workforce.
In Conclusion
If you are looking for a career path that aligns with your passion for supporting others to achieve their full potential, then a career as an HR professional will be enriching. After all, a business is only as good as its employees, and employees are only as good as their human resources team.