In today's competing world, everybody is looking to contend with one another, trying to prove that they are better. As the competition has grown, HR professionals, having reliable certifications like SHRM certification, HRCI certification, are more likely to stand out from other candidates.
The human resource management course is like light years before when the HR responsibilities limit administrative duties. The HR professionals, no doubt, still do tasks like candidate screening. Still, now they have responsibilities that include planning responsibilities with top officials to strategies direction in developing critical policies of an organization.
The global human resource management market projects to register a CAGR of around 10.35% over the projection period based on the demand for automation of HR methods.
Today, it is quite evident that the SHRM certification has been moved from being preferred to being required.
SHRM-CP: The Society for Human Resource Management – Certified Professional
HR professionals who take care of implementation policies and procedures, deliver services (HR), and ones that do operational HR functions are the candidates that must take up the SHRM-CP exam.
To fulfill business requirements, the SHRM established two competency-based certifications, which is the SHRM Certified Professional (SHRM-CP) for early and mid-career professionals and the SHRM Senior Certified Professional (SHRM-SCP) for senior-level practitioners. SHRM is considered as the SHRM-CP, and SHRM-SCP is the new global norm in certification for the HR profession.
The foundation for these certifications is the SHRM Body of Competency and Knowledge (SHRM BoCK).
With the establishment of key HR competencies and knowledge into the SHRM-CP and SHRM-SCP exams, the certification can show to the global business community showcasing that the credential holder has an extended capability in aspects such as HR practice competency that is needed for efficient job performance.
Earning an SHRM-CP or SHRM-SCP credential provides you that recognition as a known authority in the human resource field, making you a credible asset to the organization. This is what will keep you competing in today's job scenario proving your high competency and level of knowledge.
There are about more than 5,000 employers that are attempting SHRM credentialing every month. The SHRM-CP and SHRM-SCP credentials depend on the modern HR landscape, which is concentrated on the competencies and skills HR professionals require to lead in this era's business world. Taking up an HR global certification is essential, especially for both SHRM-CP and SHRM-SCP certification exams.
It is high time that you include the transition because your career depends on it. With a new system coming online, practitioners have questions about conditions for certification, test-prep materials and classes, and how much they should demand the means to cost.
Already-certified practitioners transitioning to the new system would not be charged a fee, and they would not need to buy study materials to prepare for the online tutorial. Individuals with current senior- or advanced-level certifications will be suitable for the SHRM-SCP certification, and existing generalist or professional-level HR certification holders will be eligible for the SHRM-CP certification.
As to the cost for first-time certification candidates, anticipate that SHRM certification will be a cost-effective program for both our people and chapters, with reasonable fees or no fees in some instances for certification and recertification. It will have more details soon on the exact cost structure of the new certificate. We anticipate pricing to be competitive with current certification preparation materials.
What Steps Should SHRM Pros Take Right Away?
SHRM also will remain to support its education partners and chapters who offer the current certification preparation. SHRM also will continue to give SHRM certification prep programs at SHRM conferences, seminars, virtual programs, and corporate programs.
So, SHRM suggests currently certified professionals to take the online tutorial when it becomes available to transition to the new certification.
How Can You Fit SHRM Certification Exam Sessions into You Already Busy Schedule?
Preparing for your test is going to need time, no subject what, so why not spend that time learning more efficiently with the guidance of an expert in SHRM test preparation? You can spend less time preparing in the end if you prepare with someone who has experience with the exam.
When set you up with expert SHRM certification exam guidance, you can choose to meet in person or online. Many conveniences come with meeting online. Important information about employee learning and development can be posted on the virtual learning so you can keep it in remembrance as you study the essential concepts.
The shared paper editor can be used to demonstrate your business acumen through activities assigned by your tutor. One of the most outstanding features of the Learning Platform is that all online practice exam, so you can review the results where you discussed technology management or diversity and inclusion at any time, day or night.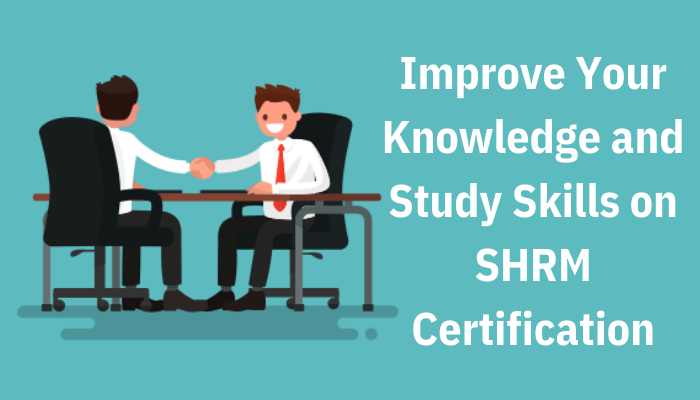 One more convenient aspect of studying an online mock test is that you can meet your tutor from anywhere, including your home, a calm room at work, or from a local library. Everywhere that has an internet connection can be your comfortable study corner.