Although the working world has become global and multicultural, working in Germany or working with Germans may still feel a bit special. They may seem to act a little strange sometimes from other nationalities' point of view. But be sure: as soon as you have gained the trust and respect of your German colleagues, they will be the most loyal. So don't hesitate to join the German job market or to bond with your new German colleague! Here are five things you may want to remember when doing so:
If you want to win a German heart, serve good coffee
Germans are crazy about coffee. Studies say that more than 50% of Germans prefer a good cup of coffee at least three times per day. An average of 149 litres per person and year makes Germany rank 3rd in Europe when it comes to consumption of the "black gold". Only Finland and Denmark are more coffee-infused than Germany.
Serving organic coffee with a little milk is the safest option. Don't assume that everyone wants it with Cow's milk, In Berlin, you will find many people, who have turned Vegan. So it's best to ask.
If you want to throw a party at the office, serve this!
Organic food, vegetarian food, vegan food – there are many options and many different views on the diet in Germany, and obviously a lot distinct from the cliché-driven sauerkraut and schnitzel. A huge "tradition" regarding workplace celebration is the birthday party. They are usually hosted by the "birthday child" itself unless there is a different custom at your office.
In Berlin, you cannot host a birthday lunch without considering vegan, gluten-free and vegetarian options. A safe bet is a combination of sweet and salty foods like a variety of pastes, jams, cheese and a selection of sausages. Having a wider spread would have everyone feel satiated and full after the dinner party. Stay focussed on the party theme and having fun, as Germans love to try new things. In Berlin, not a day goes by without a new restaurant advertising its exotic offerings. And who am I to tell you about a delicious and exotic cuisine – so just overlook this faux pas and move on to the next topic.
"The Kraut" is real and he is on time and reliable
Well, I hope I can get you off this schnitzel-and-sauerkraut ride. But at heart, we may still be those little Krauts you have probably heard of. It is clearly not just a saying that Germans love to stick to schedules.
Germans like things to be on time (at work, when expecting parcels from the post office, or when waiting for subways). This means: we love to make regular appointments. So when it comes to a project, we will probably ask for more than one meeting to discuss the status of the work done so far. And indeed, be waiting in the conference room 5 minutes earlier. So better be on time. We like to plan ahead, and the worst thing that could happen is something not running on schedule.
Honesty is the best way to avoid false expectations: Make sure that you update your colleague or client if something is getting out of hand. If you just sit idle and hope for the storm to pass by, get ready to be haunted by your colleagues.
So it is always better to deliver bad news upfront and co firm that you are looking at alternatives, Germans like having good alternatives at hand. If you win your German colleagues with honesty, they will stand by your side – even when times get a little rough.
A "Feierabendbier" is the best way to get to know each other
If your colleagues ask you out for an after-work drink, don't hesitate to join. It usually means just 2 or 3 drinks (being non-alcoholic is not a problem). Germans love to go to bed early, or if not so soon, then apparently not entirely sloshed. You may have heard of those crazy karaoke nights that staff joins in Korea and Japan. Don't expect something like this in Germany (except if it is a Friday night or a soccer match).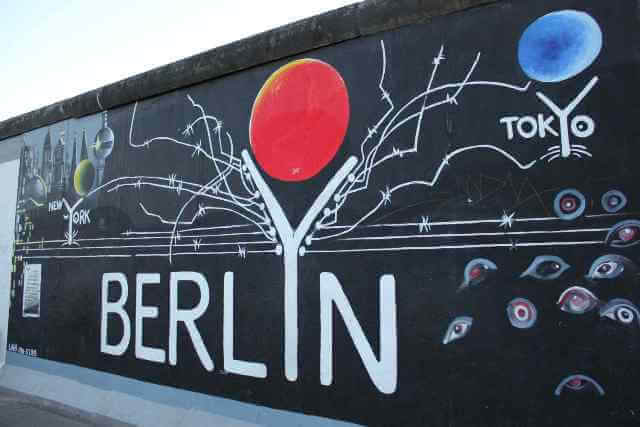 Having a drink after work usually, means that you will have a good conversation beyond the usual office talk. So be prepared for a chat about your hobbies, studies, housing prices, etc. What I am trying to say: be conscious that you will talk about things other than work, because if they ask you out, people are apparently interested in getting to know you as a person.
So enjoy the good times, If you feel like you want to leave, don't hesitate to let your opposite know. Even if it is your boss or the upper management: There is no rule about how long you have to stay.
Don't hesitate to be yourself
Servitude and command do not drive modern German working culture. In the startup culture in Berlin, there runs a deep belief that every employee will do their best to deliver quality work and hone their skills. Setting new standards and aspiring for higher goals will help move ahead.
Personal authenticity is a must. It is great to have high standards for oneself, but if you don't combine them with a reliable and upright personality, you won't go far. And lastly remember Germans tend to be a little pessimistic from time to time so that they can make a difference to their work, don't get put down by this demeanour.